Cal Events
The Finest in Tour and Convention Planning. If you are visiting California, you want to contact us. We provide tours from Los Angeles, to San Francisco to Sacramento and everything in-between. Whether it is a tour or a special event, Cal Events will manage the details while you sit back and enjoy the ride. It's your fantasy. It's our job to turn that fantasy into reality.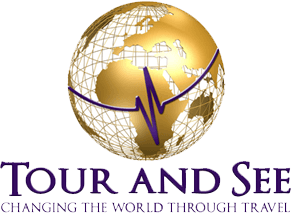 Tour and See
It's not just a tour…it's an experience! Whether you are traveling across the United States or to Africa, Europe, Central or South America or the Pacific Islands, Tour and See is where you want to be. We are amazement architects. Our tours are custom designed and well-researched so that your experiences are personal and your fantasies are real. With only 20 people to a tour, you are guaranteed personal, hands-on attention. Want to be amazed? Tour and See with us!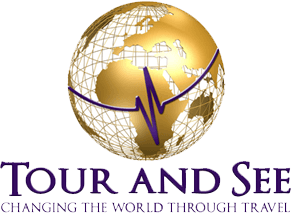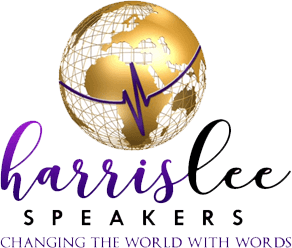 Harris Lee Speakers
Changing the world with words. Harris Lee Speakers are individuals who are topic experts, entertainers, dreammakers. Planning a tour, conference, workshop, or convention? Need an entertainer, keynote speaker, storyteller, musician or poet? Come on in and take a look. We think you will be surprised by what you find.
Cal Events Experiences

Cal Events Website Photos for San Francisco

Cal Events Staff

International Group Photos

Photos of Gold Country

Photos of Nashville & Memphis

Photos of New Orleans

Photos of Portland and Seattle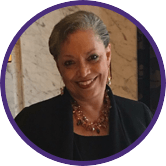 Brenda Darcel Harris Lee
Chief Fantasy Officer
In my family, I am known as "Le Tour Director." All my life I have organized and directed tours and travel for family and friends. Having lived and worked in 27 different cities, researching and learning a site or location comes natural to me. As a graduate of the International Tour Management Institute (ITMI), I began to lead tours across the nation as a certified tour director. And then, the leadership and entrepreneurial side of me kicked in once again and I established "Tour and See" and bought "Cal Events." So, Le Tour Director has come full circle!
Through my cadre of companies which also includes Harris Lee Speakers, it is my goal to fulfill your most precious travel fantasy. We are small – on purpose. Our tours are small – on purpose. I want you to have the most unique and customized experience possible. Whether it is flamenco dancing in a backyard in Spain, or dipping a toe into Lake Volta in Ghana, it is our goal to create for you a travel experience that is just as amazing and precious as it is memorable.
We can do this! Come on along…Tour and See with us!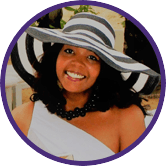 Janneh Johnson
Chief Amazement Architect/Partner
Janneh [ ja-Naē-Ya ] : a village; paradise.
From the moment she was named, meaning was spoken into Janneh's life that supports her purpose: to create a village - that can enjoy their very own- paradise! Janneh has directed events and conferences for over 17 years throughout the US, Mexico, Puerto Rico, and the islands of the Pacific Basin. Always adding her special touch to the experience, you know it has been crafted just for you. Janneh's love for all things fashion and her passion for the many cultures of the world were honed and refined while studying International-Intercultural Communication at San Diego State University, and earning her second degree from the Fashion Institute of Design & Merchandising. Janneh's ability to create the feeling of "AMAZEMENT" is her sixth-sense ability to tap into exactly what that means to you. Her creativity, craftiness, attention to detail and deeply rooted appreciation of living her best life, confirms her self-description: "If Oprah & Martha had a baby, it would definitely be me!"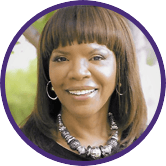 Michele Burrus
Memory Maker
Michele Burrus is known as the "Memory Maker." Her lifetime love of travel combined with her passion for planning "well-executed" events makes a perfect pairing for her role as Tour Logistics/Coordination Manager. As an experienced international airport retail buyer, a customer service consultant and an event planning entrepreneur, she has consistently refined her organizational skills and developed a deep appreciation for receiving and delivering superior customer service.
Having traveled extensively to five of the seven continents, Michele believes it is her duty to help others obtain these experiences of a lifetime while making unforgettable memories for themselves.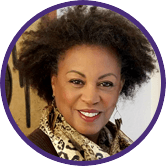 Yvonne Wilson
Chief Wealth Protector
Yvonne Wilson is a third generation Californian, born in Monterey, CA. Yvonne grew up in a family that not only cooked well but, also embraced all the varieties of food and culture available to them. Her neighborhood consisted of African Americans, Asians, Italians, and Portuguese families. Yvonne has traveled throughout the United States, Europe, and the Caribbean, and has a passion for, and knowledge of, all the beautiful wine appellations of the world.
With over twenty years of expertise in administrative and financial services Yvonne is the Wealth Protector who keeps a constant eye on the prize for the financial strength of Harris Lee Enterprises including Cal Events, Tour and See, and Harris Lee Speakers. A financially healthy company translates into happy clients who value our business.